Current Job Postings
CPA ARTICLING STUDENT We are currently seeking a qualified individual to join our assurance and accounting department as a CPA articling student. As a key member of our team, you will get in-depth experience in the...
PART-TIME RECEPTIONIST We are looking for an out-going, enthusiastic personality to join our administrative team as a Receptionist. The Receptionist is a key representative of the firm. The ideal candidate has good organizational skills, attention to...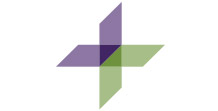 If you would like to submit an inquiry, please contact:
Nicole Stone, Human Resources Manager
Tel: 604 687-2003
Email: [email protected]