Current Job Postings
Walsh King LLP is seeking an experienced Tax Manager to join our tax practice in Downtown Vancouver. We are an independent mid-sized CPA firm based in Vancouver, British Columbia. Our tax and business advisory group enjoys...
We are currently seeking a qualified individual to join our assurance and accounting department as a CPA articling student.  As a key member of our team, you will get in-depth experience in the audit, review, and...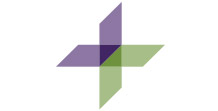 If you would like to submit an inquiry, please contact:
Nicole Stone, Human Resources Manager
Tel: 604 687-2003
Email: [email protected]