Keeping you up to date on matters of note, industry events, news and company updates.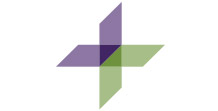 November 25th, 2016
About 18 months ago we initiated a strategic exit strategy for a major client with operations in four countries. The process was multi-faceted including selecting and working with an appropriate broker, coordinating with solicitors in Canada…
November 21st, 2016
Kevin Walsh and Kulwant Sidhu are delighted to be heading to Calgary on November 27th to attend the CTF 68th Annual Tax Conference.
November 18th, 2016
On November 12-16, 2016, Jennifer Reid and Kulwant Sidhu attended CPA Canada's "In-depth tax issues for the owner-managed business," course. Building on the In-Depth Tax Course this course was designed for tax professionals who work predominantly…
November 1st, 2016
Our annual firm retreat is held in Whistler each October. The event is a great opportunity for team building, reflecting on the past year's success, identifying how we can improve next year and generally confirming our…
October 25th, 2016
We are pleased to welcome two new members to our team, Graem Bradsen and Patrick Harrison. Graem Bradsen, BCom, previous worked at Walsh King during is co-op terms while at SFU. He returns as a full-time…