October 30th, 2017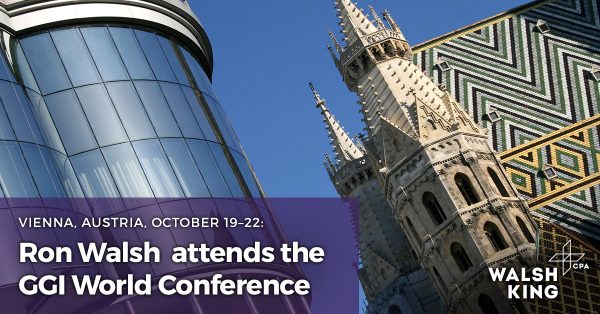 Ron Walsh recently attended the GGI World Conference during which he attended technical presentations on a range of topics including, Global M& A activity by member firms, IT security, Tax changes of relevance to cross border activity, recent changes in trust law, and many more.
In addition to interesting technical sessions, the conference provided a lot of opportunities to reconnect with accountants, lawyers, and consultants from many countries as well as make new contacts.
Participation in GGI assists Walsh King in connecting our clients with appropriate advisors in other countries to facilitate their international operations.
Posted in Seminars + Presentations