September 29th, 2017
Our team at Walsh King believes in giving back to the community. This September our team participated in two golfing events raising funds for good causes with good people.
Vancouver College Golf Tournament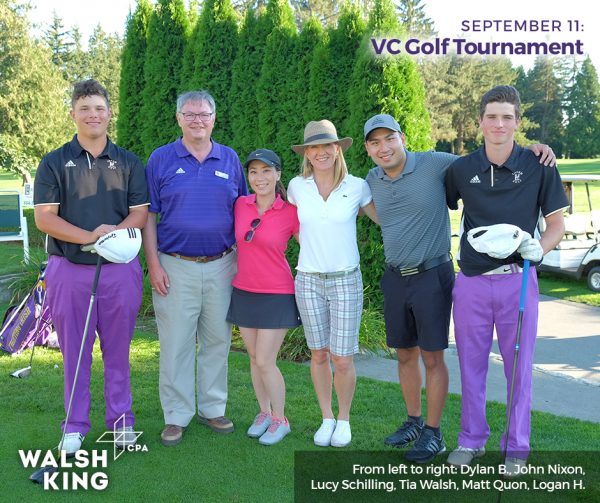 On September 11th, members of our team participated in the 44th annual Vancouver Golf Tournament at the Marine Golf course. Three Walsh King LLP partners are Vancouver College alumni, and we are proud to have been their auditors since the late 1990s. We look forward to attending this annual event as part of our commitment to supporting education and giving back to families in need. Funds raised from this event in part go towards ensuring that no boy is turned away by offering financial assistance to 100 – 130 boys annually. In addition, these fundraising efforts help the Next Century campaign, which aides in the campus redevelopment project, the financial assistance program, and educational support.
For more information on Vancouver College and what they do, visit their website: Here
To donate to the Next Century Campaign visit their donation page here: Donate
For updates on future events and programs follow Vancouver College on Twitter @VanCollegeNews and "Like" them on Facebook
18th Annual UBC Baseball Fall Golf Classic
Walsh King LLP also fielded a foursome for the 18th Annual UBC Friends of Thunderbird Baseball Fall Golf Classic held at Mayfair Lakes on September 19th. Walsh King has a great relationship with the Reid family who are strong supporters of Thunderbird baseball and this event that provides young athletes with financial and educational assistance. Despite the less than ideal weather, we all had a great time while raising scholarship funds for some very deserving Canadian student athletes.
For more information on UBC Thunderbirds Baseball and the programs they offer, visit their website: Here
For updates on these young athletes, and future events and programs follow UBC Baseball on Twitter @ubc_baseball and "Like" them on Facebook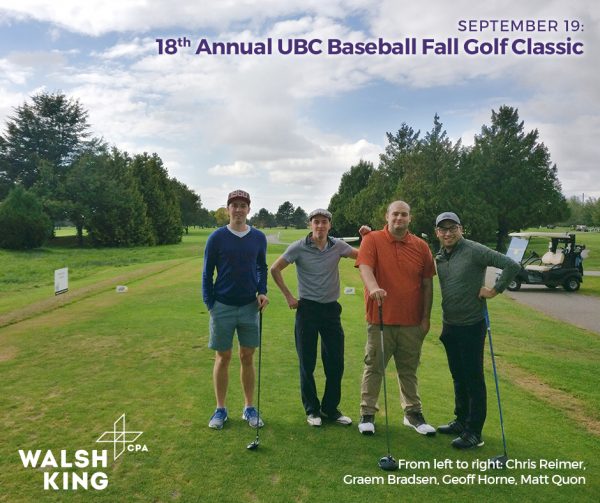 Save
Save
Save
Save
Save
Save
Save
Posted in Community + Walsh King News